4M English B Standard Level
Written assignment SL: Composed of two texts, a Task (300-400 words, excluding bibliography) and a Rationale (150-200 words).
The Task: Students produce a piece of writing that can be a "Diary entry", " Interview", "News report", "Set of instructions, guideline", "Written correspondence", "Blog entry", among others.
Rationale: Students produce a piece of writing that must include 1.- "The subject investigated", 2.- "A brief description of each of the sources", 3.- "The student's intended aim(s) and 4.- "Explanation of how the student intends to achieve his aim-choice of text types, audience, register, style and so on. Click on this link for further information on how to write a rational: http://g15languagebslmackay.wordpress.com/2014/05/31/how-to-write-a-rationale/
Text-type samples:
1.- Diary entry: In a diary entry you narrate events that already took place. For a diary entry you must write in 1st person (use pronoun "I") and use past tenses.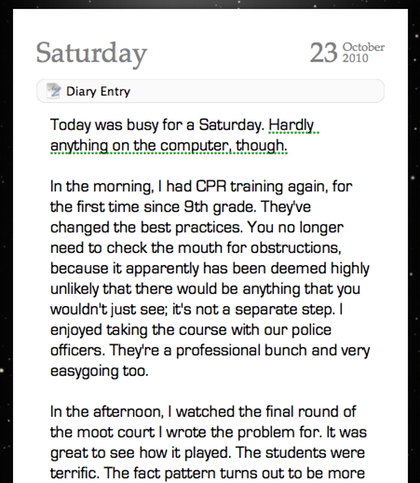 2.- Interview: The interview must start…
View original post 313 more words